People & Culture
THRIVE WITH US

Life at KPMG
---
A career at KPMG starts at different times for different people. Whatever stage of your career, you can look forward to truly challenging and rewarding opportunities at KPMG.
You'll find we offer generous benefits, exceptional career development prospects and industry-leading personal and professional learning programs. You'll enjoy international opportunities and work with some of Nigeria's most successful and innovative companies and public sector entities.
Our success depends on the quality of our people. That's why we've made it a priority to build a culture that rewards high performance and nurtures talent. But no matter how many awards KPMG firms win for the quality of their work, or the number of projects they deliver to clients, our people keep in mind what's important: inspiring confidence in the market and enabling positive change in society.
Diversity & Inclusion
---
Everyone brings a unique perspective. We want to harness diverse thinking by bringing bright minds together and valuing the differences that lead to stronger insights and innovation.
So, whoever you are and however you got here, we understand your contribution is one of a kind.
At KPMG, we recognise that we need Inclusion, Diversity and Social Equality to be successful. We want to attract, retain and develop diverse talent at all levels. This means recruiting from the widest possible pool of talent, removing barriers that can prevent our people from reaching their full potential, and fostering a fully inclusive environment which maximises collaboration and empowers everyone at KPMG to bring their whole selves to work.
To help us achieve this and measure our progress, we've set ambitious targets for gender, ethnicity, sexual orientation and disability, which are the most comprehensive set of targets in our industry.
Our vision is to ensure KPMG is somewhere all our people can feel confident being themselves:
The companies we work with see a difference in us because we are committed to offering solutions that maximise diversity of thought. We work shoulder-to-shoulder with them to bring the benefits of diversity through sharing our knowledge on best practice in the Inclusion, Diversity and Social Equality space.
We aim to be the most trusted professional services firm. We want to be leaders in the Inclusion, Diversity and Social Equality space and work together to create a fairer future for all.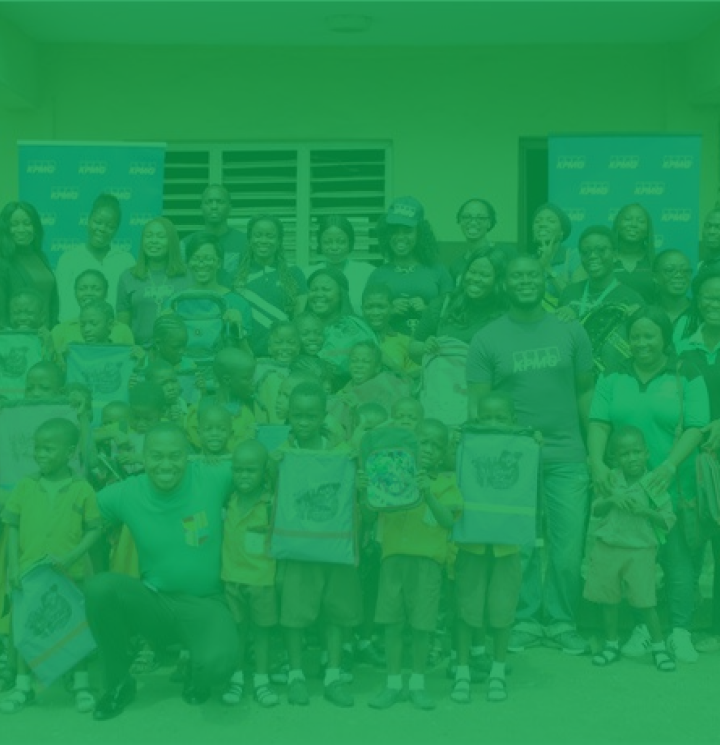 CSR Initiatives
CSR Initiatives
---
KPMG in Nigeria strives to make a positive impact on our communities while inspiring and empowering change so we can build a better world together.
As a supporter of the UN Sustainable Development Goals (SDGs), we take our responsibility towards the community seriously. Over the years, we have refined our CSR strategies and focuses to better support our local communities and contribute to the global goals.
Aligned with our core values 'For Better' and 'Together', our CSR focuses cover four key pillars – Advancing Sustainability, Lifelong Learning, Promoting Inclusive Development, and Inclusion and Diversity (I&D). These provide us with a clear direction on how we strive to build a better future for our next generations together.
Through the dedicated work of 200,000 people across KPMG's global network of member firms, we have increased our activities to help build the capability of governments, aid agencies, civil society and businesses to address some of the world's most pressing challenges and realize positive change.
Working alongside clients, member firms aim to find solutions to pressing global issues of poverty, environmental sustainability, education, and equality.